Enjoy the Benefits OF CHIROPRACTIC CARE
Chiropractic Care in Milford CT  focuses on the body's natural ability to heal itself.  Sign up and discover what pain-free living is all about.
"Dr. Menta and Jill are wonderful to work with! They offer a very warm, professional setting with the patients best interest in mind. I came to Dr. Menta to help with chronic neck pain I've had over the years and he developed a very thorough treatment plan to alleviate the constant pain I was having and I now feel amazing! I have since referred my husband to Dr. Menta and will refer any other family and friends who are in need of chiropractic care. You are in great hands with Dr. Menta!!"
- Courtney Cipoletti
We help a wide array of ailments, including some that are not listed below.
Please feel free to book a consultation to see if Menta Chiropractic may be a good fit for you.
THERE MAY BE HOPE FOR YOU
Our treatment works for a wide variety of conditions. If you are suffering from pain, there may be hope! Schedule your Consultation today.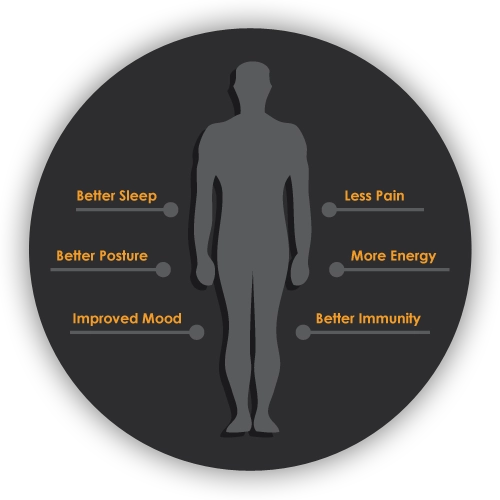 DO YOU HAVE CHRONIC PAIN?

Do you have chronic pain that you have been told you have to live with?

HAVE YOU TRIED EVERYTHING?

Do you feel like you have tried everything possible, but haven't felt any results? Chiropractic care can help.

DO YOU THINK SURGERY IS YOUR ONLY OPTION?

Have you been told that surgery is your only option? We can eliminate pain and increase mobility, without drugs or surgery.